Nigel Leirens is a versatile artist located in Belgium (Aalst). He makes mural art (graffiti), drawings and paintings on canvas (with acrylic, watercolor, pencil and ballpoint) and sculptures. "Give me coal and I'll give you gold," he says.
The artist works entirely from the space of his heart. His work is very diverse and based on a wide range of subjects. He gets his inspiration from the magic and the mystery of life, from deeper layers of reality and subrealities. He is fascinated by nature and animals, love, transparent objects that bend light and shadow, surrealism but also patterns and fractals. You can see in his art projects that many details have been incorporated. He likes to challenge himself in terms of technique, color, shade and light.
Nigel's recognizability is mainly in his actions, in the way he paints instead of the subject itself. Because of his versatility he distances himself from other artists.
The common thread is the mystery behind the image, an emotional and empathetic story. You see it in the way it is presented. Each assignment and image tells its own story.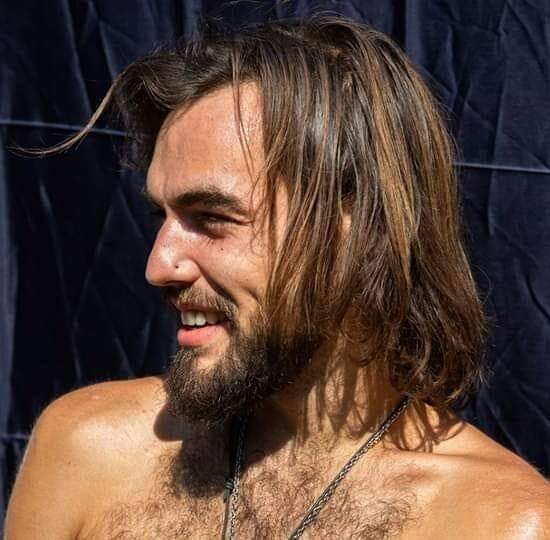 "I want to show that everyone can be creative in their own way and that it is important to always keep doing the things that challenge you in a positive way and what will have a good influence on your being. It is important to keep playing, to see art as a game, to see life as a game. We all play in a theater, everyone is their persona, in their own way. When you are yourself, it is easier for others to play. "
Growing up in Ghent, he came into contact with one of his greatest influences: graffiti, with spray paint on the street. When he was 14 years old he met people who inspired him and who still offer him opportunities even today. He says: "Those people saw me and knew I was trying to transform emotions that I couldn't get away with. I had a lot of philosophical questions and about life itself. Graffiti was seen as taboo, as something that was not allowed at the time. As I was in a rebellious state in my life, this fascinated me. I saw other people's work and wanted to do something that special myself. A spray can seemed like a super-large pencil with a great carrying capacity. The curiosity in those things has brought me where I am now and what I am doing today. I could have never imagined the art I create today. "
(Picture: Nigel when he was 16-17 years old)

Something very typical in Nigel's art is working with a "Magic Grid". He starts his artwork with a grid with certain symbols related to feelings, people, visions, symbols, letters or the environment. The grid is a very detailed map he uses as coordinates to create something beautiful and valuable. It is an energetic portal and it brings live to the artwork.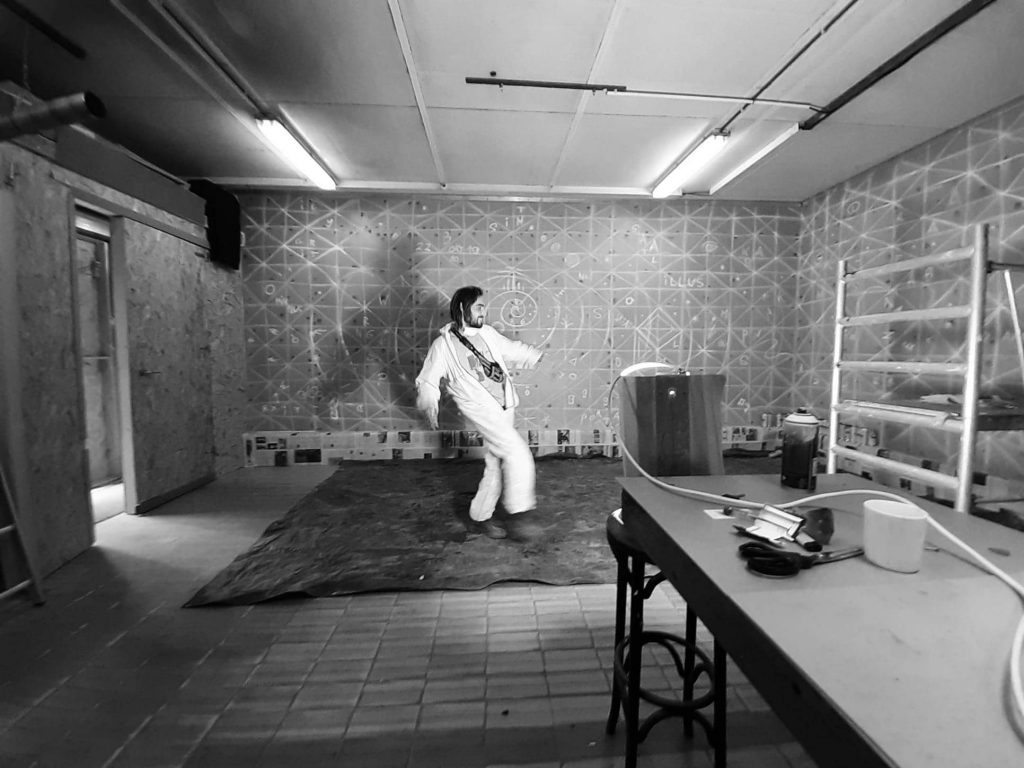 The largest work he has realized is a wall of +120 square meters on the Bijloke in Ghent. He has been active at Verbeke foundation and is still working on a building there. He also painted for 3 years on Psy-Fi, an international and very exciting festival. He has already collaborated with many local heroes, painted a beautiful staircase with other artists in La Ville Perdue (Ghent) and had a successful exhibition at the end of last year.
He has been developing himself for years. Beautiful collaborations sprouted from his experience and he already worked with some big names. In the future, however, he wants to bring more artists and performers together to create a domino effect.